In our plugin you are able to sync with one department from Zoho Desk, however before you can set it up in ZPortals you need to configure it in Zoho CRM first.

In your Zoho CRM, navigate to Settings - Marketplace - Zoho to review or setup integrations: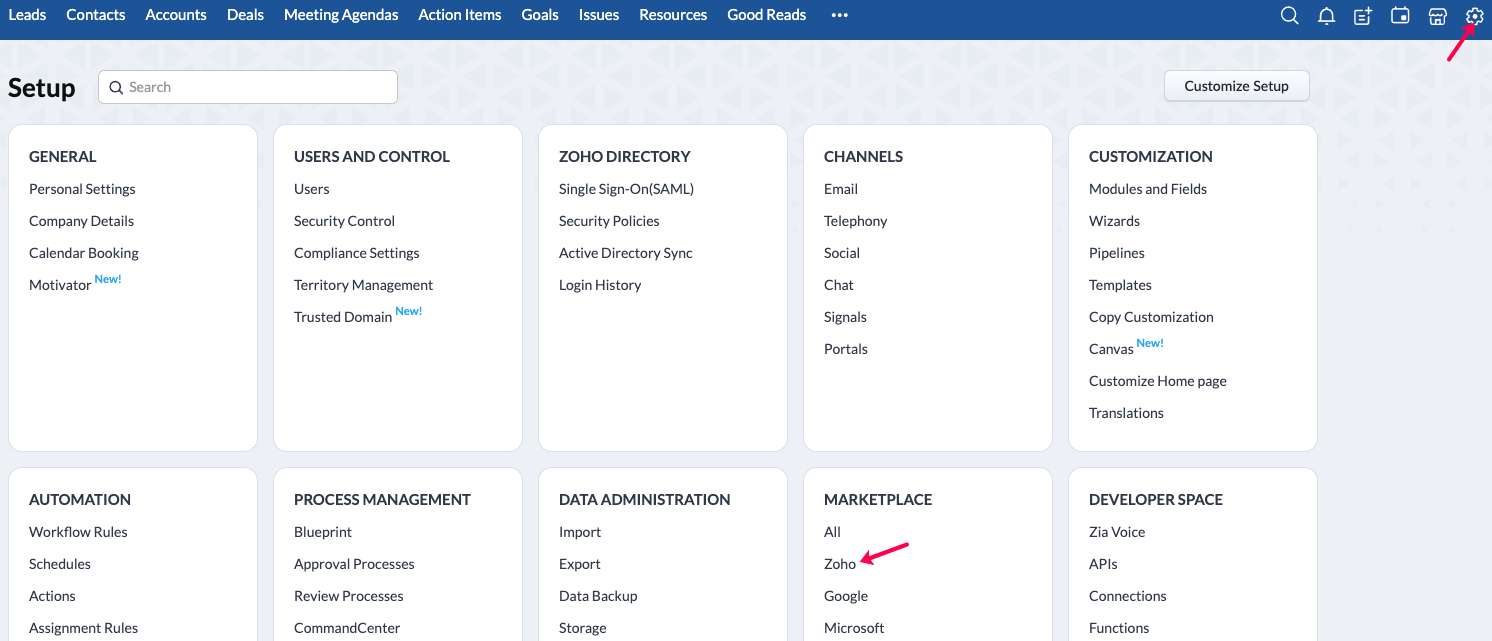 The Zoho Desk and Zoho CRM integration:


Setup or Edit the Sync Setting and choose your CRM Related Lists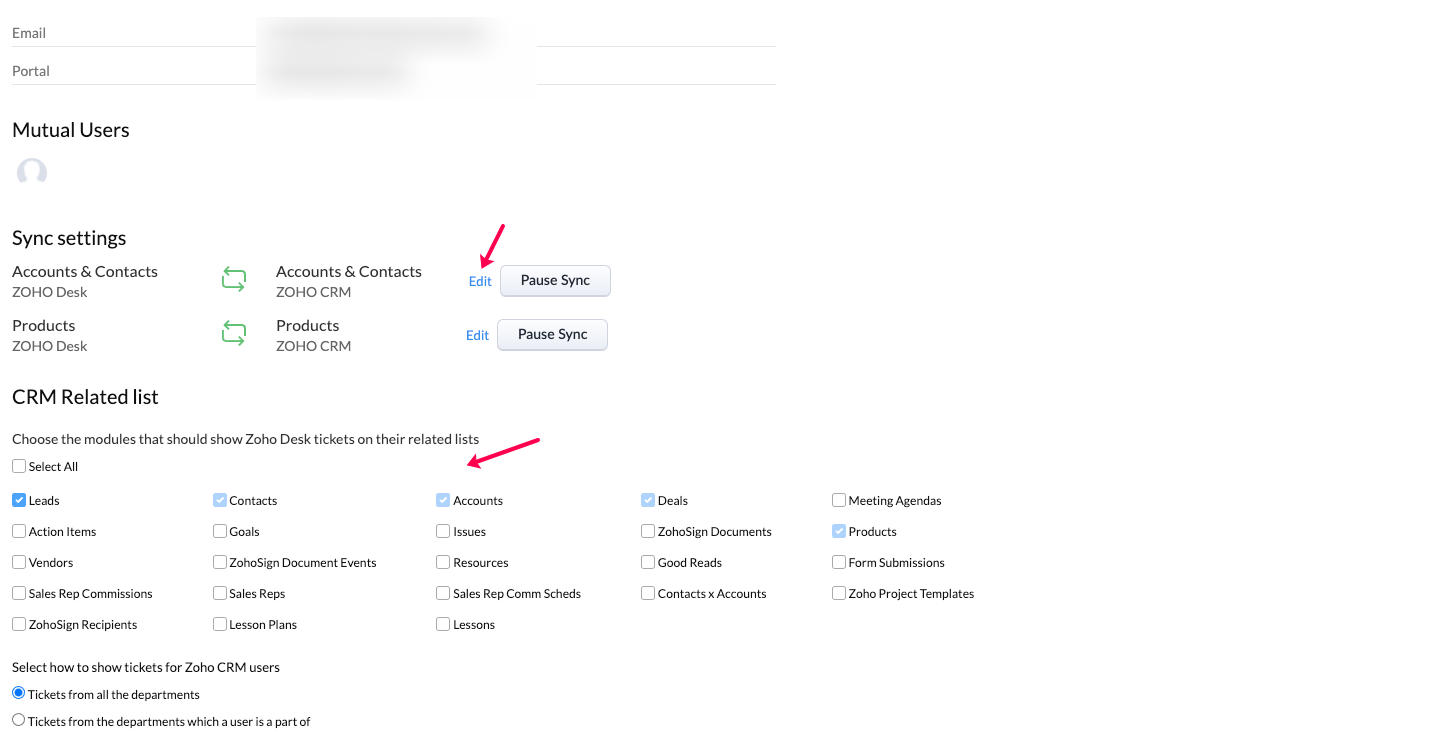 Map Your Fields and Set Sync Type

Two way sync will bring all contacts from Desk into the CRM and vice versa.

One way sync will bring all contacts from CRM into Desk.

Both sync tickets back and forth.

If you are exposing your support email address to the general public it is recommended to do a One way sync in order to avoid unnecessary contacts getting created in your CRM.

By default the First Name and Account field are not typically mapped. Be sure do to this before you save.