Before you can install the ZPortals plugin you need to install and set up Wordpress.

Most hosting companies offer a 1-Click installation, however not all do. Here are the various different ways to get started with Wordpress:

Domain vs Sub Domain
We often get this question on whether or not to put ZPortals on a domain or a sub domain.
The honest answer is... it's a personal preference. There is no right or wrong way.
A few things to consider when making your choice:
Choose Domain if:


You want your portal on a completely different domain than your primary domain (ie. www.mywebsite.com and www.yourclientportal.com)

If your website is already built on Wordpress


Choose Sub Domain if:

Your main site is not on Wordpress, and you are not planning on moving your existing site.
Your main site is already large and you want a separate instance.

You want a dedicated place for your clients to login that is separate from your main site.
Cloud Hosted vs Self Hosted
After you choose your domain, your next choice is self hosted or cloud hosted.

Cloud Hosted:


Cloud hosted sites are fully managed by the company providing them, and can sometimes limit features. This is best for beginners who do not have a web designer on their team.

You can get a cloud hosted Wordpress site from:

Self hosted sites are free outside of the hosting plan you pay for. Depending on the hosting you choose, you may have to install Wordpress manually or via a One-Click App.


The benefit of self hosted is that you get more control over your Wordpress instance and the ability to move hosting companies without losing your entire site.



Some popular hosting companies are:


Site Ground


A2 Hosting


Hostinger


Hostgator


Bluehost


WPEngine


Liquid Web
If your hosting company uses
cPanel
look for Wordpress Manager, Wordpress or Wordpress Toolkit.
You will then see a screen similar to this screenshot where you choose the domain or subdomain you plan on installing it on, setting your Site Name and Admin User, Password and Email.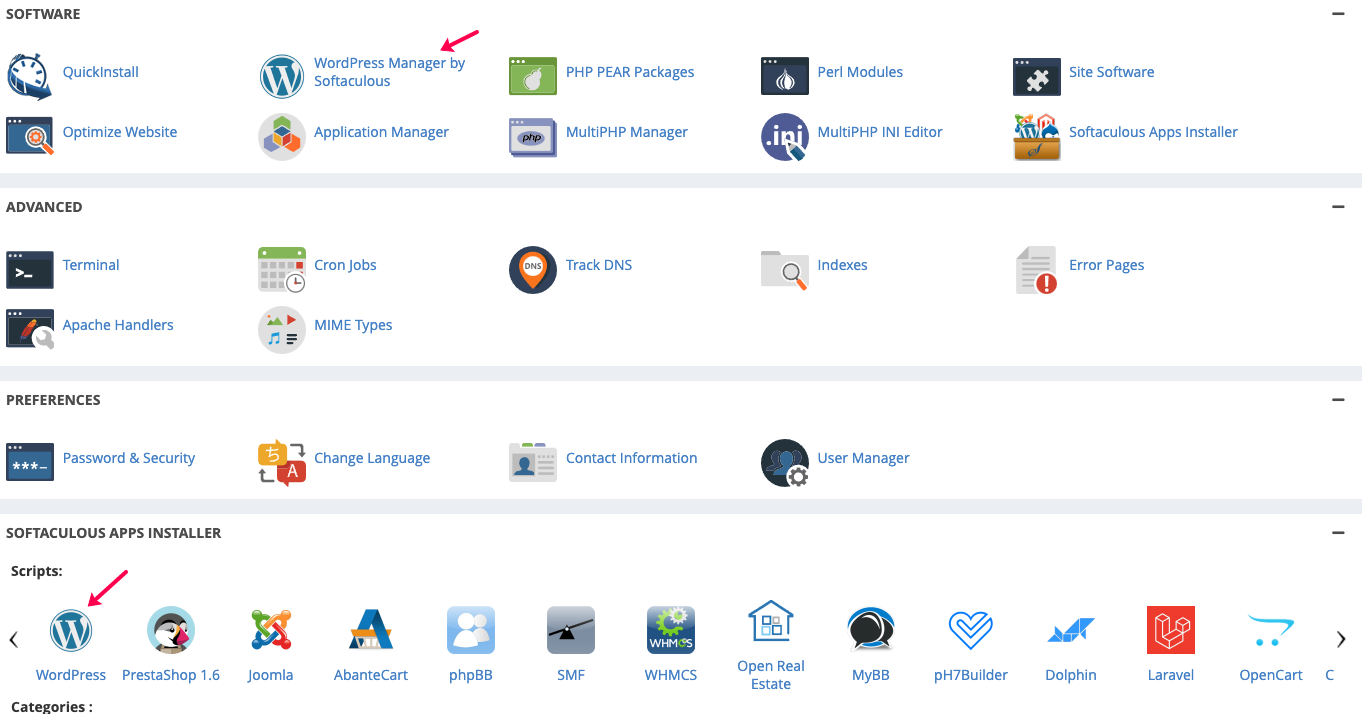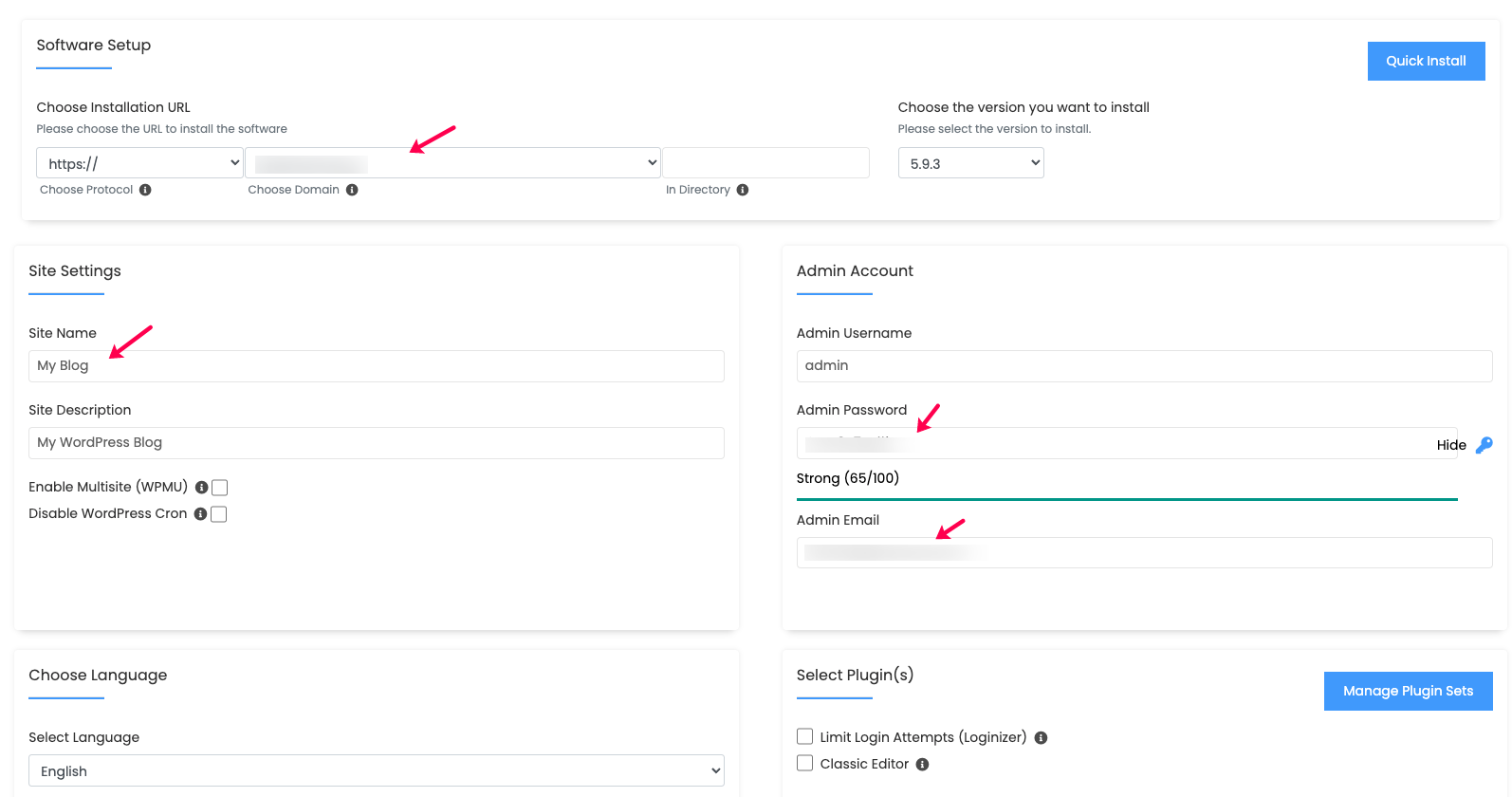 If you use HPanel (Hostinger)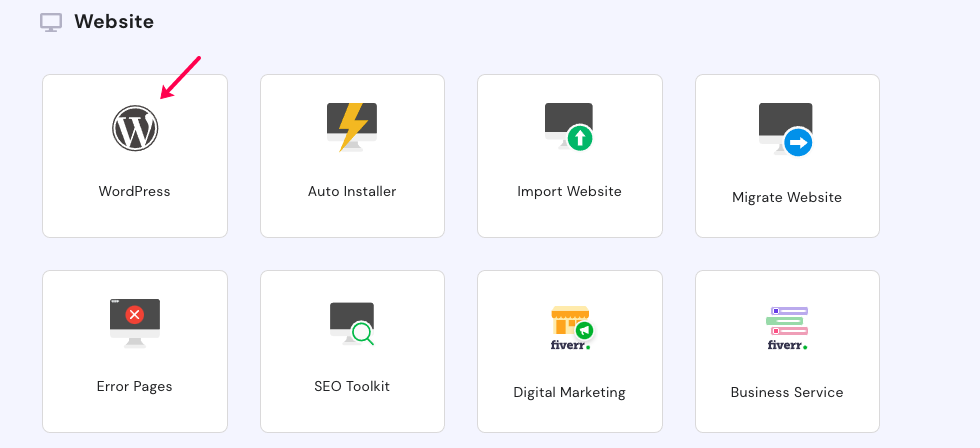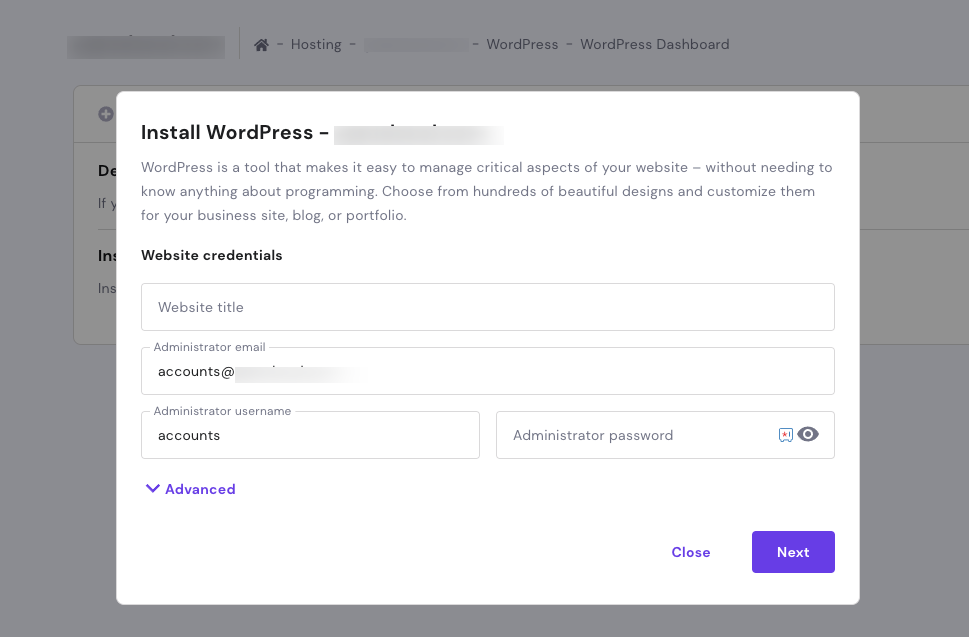 Other Common Hosting Platforms