Configure Zoho Workdrive for Zoho CRM extension

Configure with Zoho Workdrive for Zoho CRM extension

Requirements:


This only applies to the following modules: Lead, Accounts, Contacts, Deals, & Campaigns. For custom modules please follow these instructions.
After you have completed the above requirements and gathered the appropriate IDs follow these steps:
Go to ZPortals > Customization > Zoho Workdrive and toggle "Show in user portal"

Enter in your Team ID and Parent Folder ID
Map your Workdrive Folder URL from CRM field to Workdrive Link
Map your Workdrive Folder ID from CRM field to Workdrive Folder ID
Choose to show via Iframe or API

With the iFrame connection method, you can set the iFrame Mode and iFrame Theme Color:


For the frontend user these settings will look like this:


The API connection method will let you select whether to show files in a list or gallery view:


Iframe Examples:


With Iframe views the user can preview and download the files in the folder.
With API views the user can only download but they can create sub folders.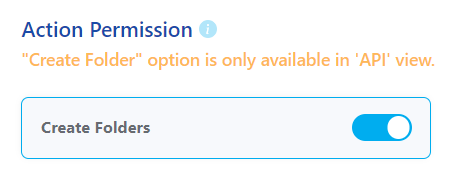 When the above is toggled on the user will see the "+" to the right below the upload files section:


When the extension is installed in Zoho CRM's Marketplace, some workflows are created that will automatically populate the Zoho CRM Workdrive fields with values that match the Workdrive ID and file paths. Review this in Zoho CRM by navigating to Setup - Marketplace - All - Installed and selecting Configure under Zoho Workdrive For CRM and expand Accounts, for example:
Ensure that the workflows are turned on in Zoho CRM by going to Setup - Automation - Workflow Rules, filter on the module as an example, this is Accounts and note whether the Status to the right is enabled:

Related Articles

Configure Zoho Workdrive without Zoho CRM extension

Configure with Zoho Workdrive Requirements: ZPortals with Zoho Workdrive connection authorized. Add 2 fields to the Account module (for Account Based) or Contact Module (for Contact Based) in your CRM Folder ID - Single Line Text Field - (You can ...

Getting Started with Zoho Workdrive

Use this integration for client document management. It gives Users the ability to view, download and upload documents to their specific Zoho Workdrive client folder. The Wordpress admin can also set up notifications and customize the email template ...

Parent ID for Zoho Workdrive

To get the Parent ID in Zoho Workdrive go to https://workdrive.zoho.com and go the parent folder where your individual folders will reside grab the value after the end slash (/) of "ws" and the start slash (/) of folders. If you are using the Zoho ...

Sending Notifications for Zoho Workdrive

You can now send out both Owner and User Notifications from ZPortals Workdrive integration. You can customize your email message and include custom fields to let you and your clients know about changes in the Workdrive folder. To setup follow the ...

Configure Zoho Sign

The Zoho Sign integration displays Zoho Sign documents that were sent from the Zoho CRM Marketplace extension. Users will be able to view and download a PDF of the document that is related to them in Zoho CRM. Ensure that Zoho Sign's extension has ...