This integration will allow Users to access an online store and purchase products directly from Zoho Inventory.
Zoho Inventory is part of the Zoho Finance Suite so make sure the app is integrated with Zoho Books and that Zoho Books is integrated with Zoho CRM. This integration is not available for Vendor Portal Types.
Activate the integration between the plugin and Zoho Inventory (see here).

A separate Wordpress page should be created for the ecommerce plugin code, see this article.

Note that this integration will not result in a menu tab within the Customization menu. Navigate to E-Commerce, the menu tab directly under the plugin in Wordpress: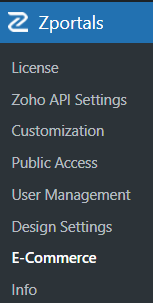 Complete the configuration by following each step, in each menu in order, starting with General Settings and hit "Save" at the bottom right to continue the setup: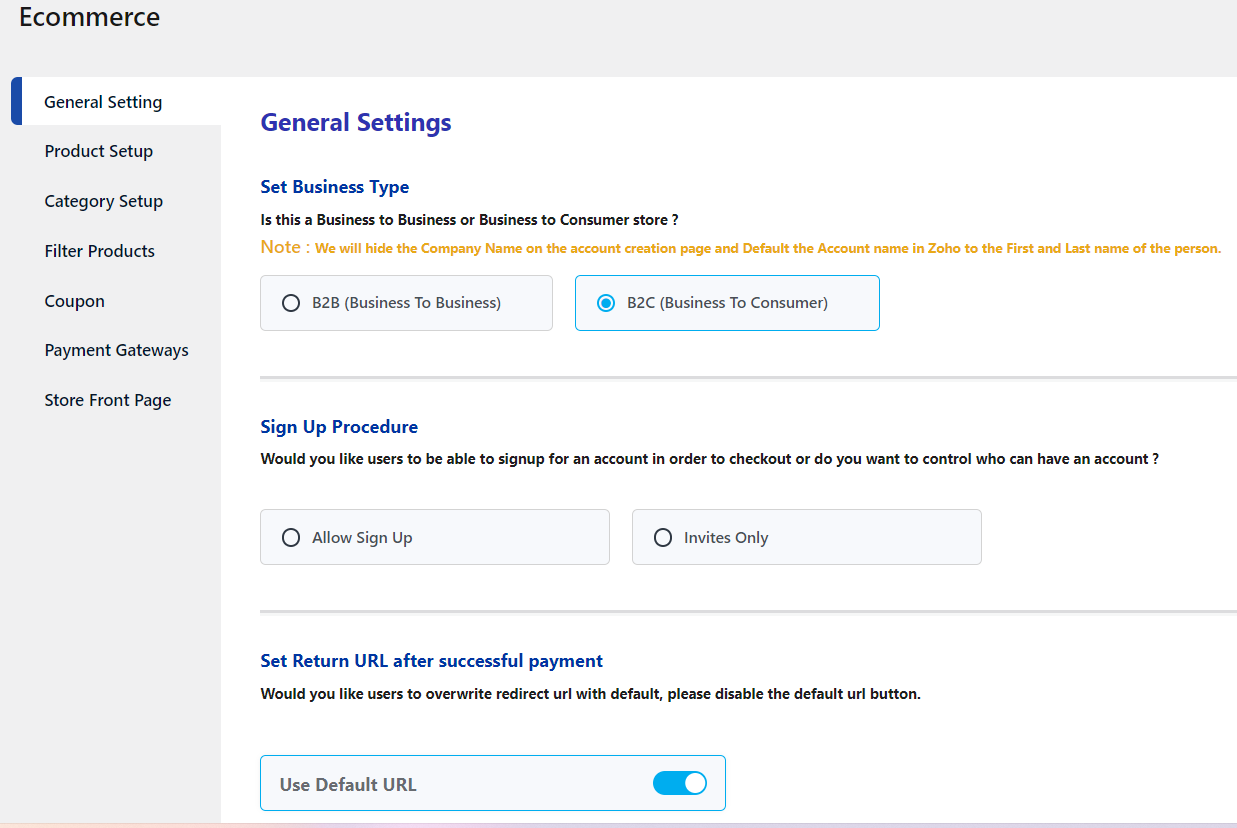 You can display all active products or select from the available list to display:


Decide whether to bring in Categories and select "Show Categories":


You can enable user filters for narrowing results from the online store:


Create and manage coupons and see a list of in this menu:



Choose a Payment Gateway that is integrated with Zoho or integrate your Stripe account directly: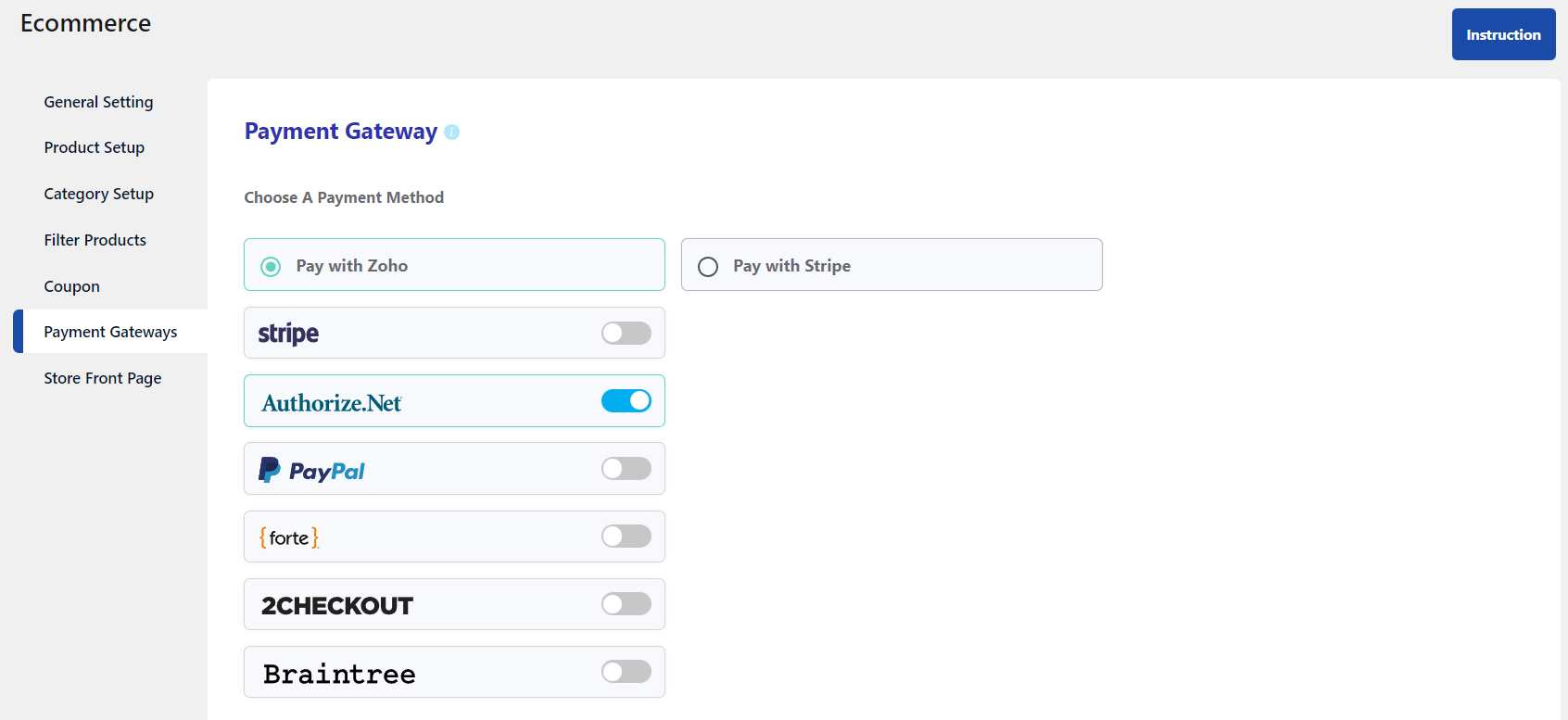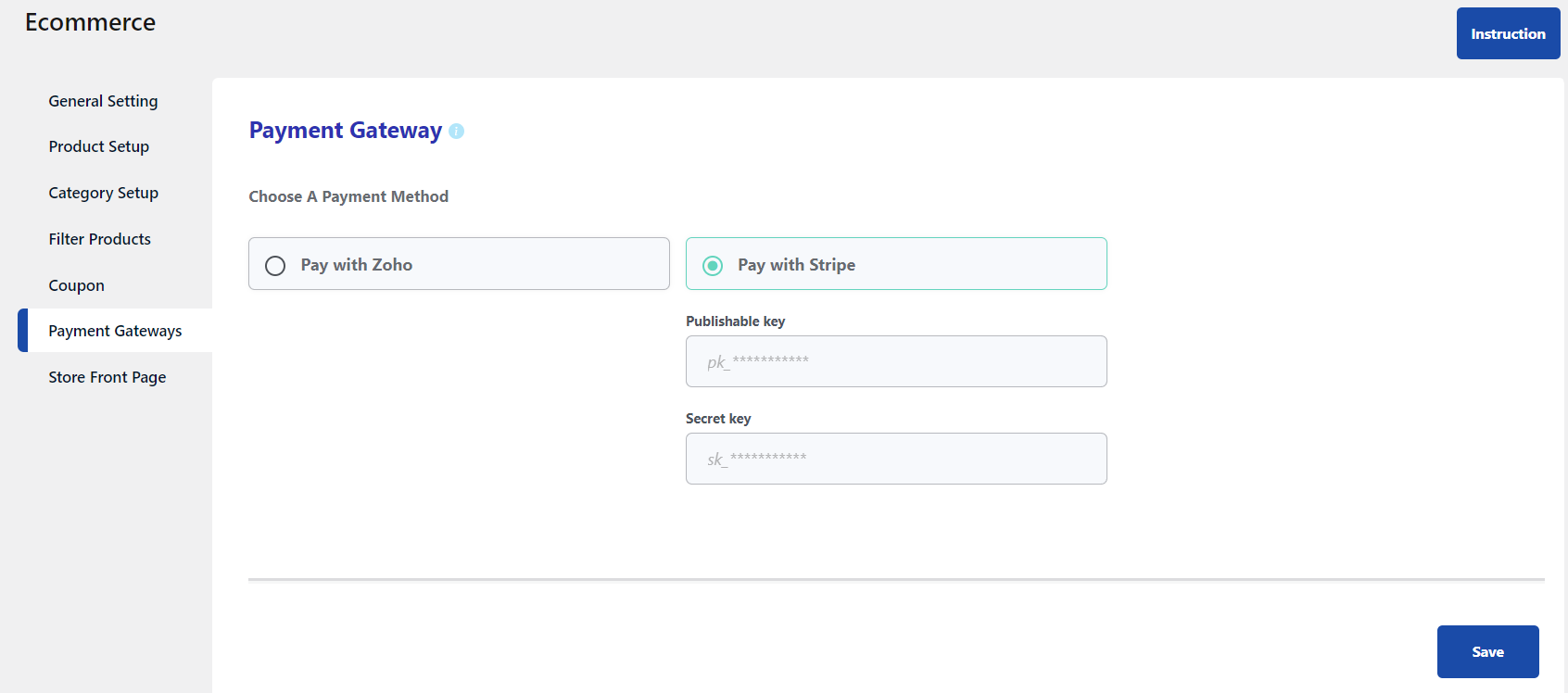 Customize your store front page by adding images, enabling categories, customizing the product section (categories are required), add campaigns and a footer section.